The menu system
Quick Nav
Selecting a default app
By default the g-watch digital watch face is the app which is started after installing the current firmware.
If you want to change that, you can use the main menu to select a new default app.
Open the main menu and navigate to the app you want to make the default app:
Long press the SELECT button. The following menu will appear: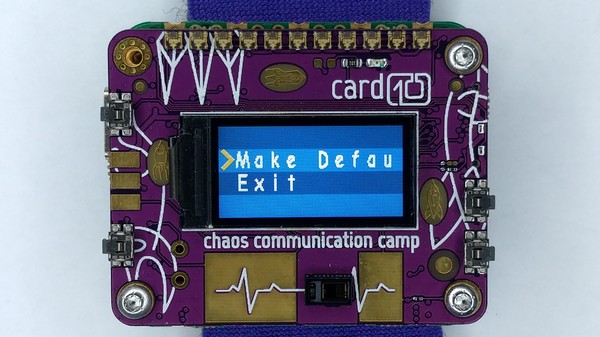 If you want to make the selected app your new default app, simply press SELECT once more. If this is not what you wanted, either press MENU once or select Exit using the RIGHT/DOWN key and then press SELECT: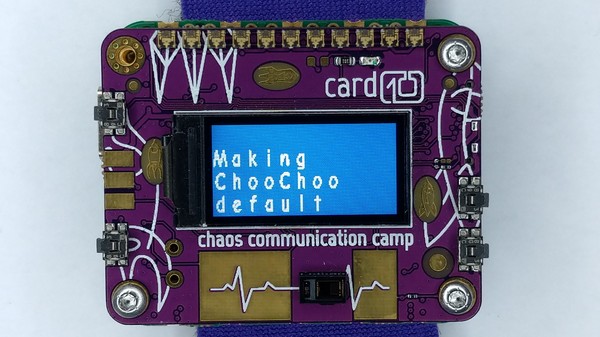 From now the app you chose will be the new "Home" app. This app will be started after turning on the card10, when selecting "Home" in the main menu or when the main menu times out.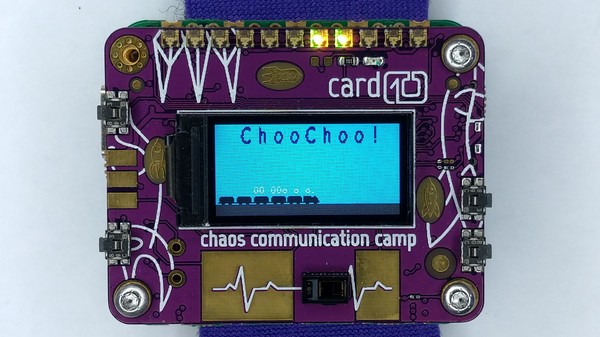 Changing the button layout
This is the default button layout:
You can change the button layout to use the two buttons on the right side for UP and DOWN and one of the buttons on the left side for SELECT in the menus:
To do so you have to modify (or create) the card10.cfg file on the card10. Add the following line to it:
right_scroll = true

More information about card10.cfg can be be found in the firmware documentation